Most New Years Resolutions revolve around fitness. But, well honestly, you don't want fitness tips from me (haha). So I'll stay in my lane and give you one of my resolutions every year: To be more organized. Each year I challenge myself to organize a new space in my home or reorganize a space that has changed purposes or outgrown it's old use.
So whether you added fitness as one of your resolutions or not, it's a great time to organize your food pantry. Get rid of those bulky boxes & bring everything to the front of your shelf so you can see it (put newer items behind older food so you don't have a bunch of expired food at the end of the month). Below is my pantry inspiration (thanks
The Home Edit
)!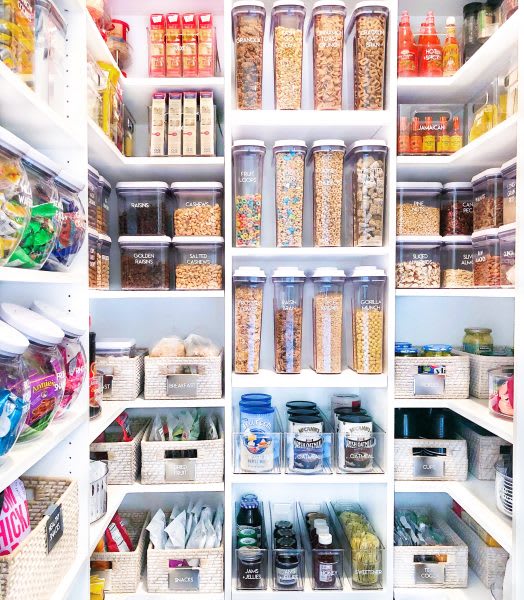 I find a lot of the clear containers and baskets at discount stores like Home Goods & TJ Maxx. I also found several similar containers and basket online through the link below. To finish off your containers you can DIY the labels with painters tape & chalk tape or a label maker.